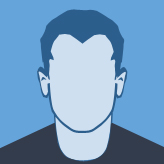 Private pictures
dollydick920 (offline)
Orlando
Florida
USA

5'3", 115 lbs
35 years
0 visitors
Body stats
Build

muscled

Ethnic type

mixed

Body hair

some

Hair color

brown

Eye color

other

Tattoos

some

Piercings

some
Sex stats
Sexual preference

gay

Role

versatile

Dick size

medium (circumcised)
Personal stats
dollydick920 speaks English and is not in a relationship.

I'm single and open to meeting someone mostly for friendship and companionship (or more if things happen to go that way.) I'm muscular guy,Easy going, passionate, good natured, warmhearted kind of guy here. Enjoy music, concerts, live theatre, traveling, vacations, walks, getting together for coffee or drinks. If you think we might be compatible and you want to make a connection, let me know.
dollydick920
You can have a maximum of 100 favorites!